Willcare's No Trouble At All RN CGCA, Sophie, earned two legs towards her AKC Novice Standard title at her first agility trial.




Willcare's Exhuberant Miss Scarlett RN CGCA, earned two legs at the agility trial, one towards AKC Novice Standard and one towards AKC FAST.




Murphley started the new year with a Best Of Breed at his first show, Governor's Foot Guard Dog show.



Also at Westminster Kennel Club show: SELECT DOG under Marion Lyons!!! What a thrill! He showed like a veteran with Greg McCarthy handling him!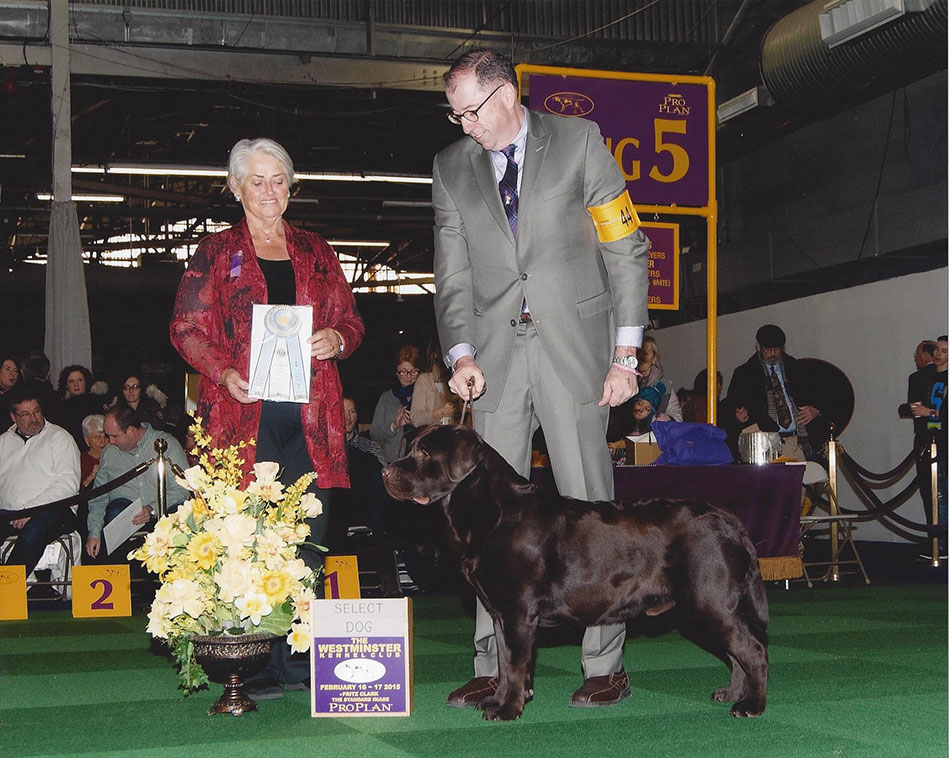 We are very excited to announce our new champion: CH. Majestx Willcare Moonlight Resonance known to all as "Murphley"
He finished in grand style with 5 MAJORS and a Best of Breed over 96 for the icing on the cake!
And all under 18 months of age!
We want to thank all the judges that recognized his quality, both Breeder Judges and All- Around judges alike!!
Thank you also to all his fan club- he certainly enjoys all the attention!
Murphley will continue to be seen in the show ring as well as begin his Field and Obedience training as he continues to mature to his potential.
Go Murphley!
Porcha WB/BOW at Jersey Skylands LRC
Laz 1st Am Bred at Pioneer Valley LRC
Murph 1st 9-12 month puppy at Pioneer Valley LRC
Murph 1st 9-12 month chocolate puppy at Potomac